Cup of Ko-Fi: A Film Review of The Autopsy of Jane Doe (2016)
Cup of Ko-fi is a new series that I am launching on my blog with hopes to create specific content to you guys. With my blog, I have launched a Ko-Fi account in which you can donate £3 (less than a cup of Starbucks coffee) and receive numerous shout outs as well as a guaranteed film review of a film that you pick for me. If you like the sound of this series and have a film you want me to review, you can do so here.
The first edition was chosen by Another Digital Citizen Podcast. Make sure to check them out on Soundcloud
here
, as well as give them a follow on Twitter and support the content that they put out. Their Twitter can be found here:
@PodcastAdc
For this first edition of Cup of Ko-Fi, they requested that I review The Autopsy of Jane Doe.
The Autopsy of Jane Doe (2016) is a supernatural horror film directed by André Øvredal. This film has a total of nine members in it's cast, with the leads being played by Emile Hirsch and Brian Cox. In this horror flick, father and son Tommy (Cox) and Austin (Hirsch) are coroners that discover supernatural phenomena when examining an unidentified woman, hence a Jane Doe.
The production value, particularly for a short budget film like this, is fantastic. The idea that a majority of the film is set in one location is hard to do, but has great payoff. There is so much detail in the examination room, from the blackboard to all of the equipment that is used throughout the film. It is hard to keep an entire feature length film entertaining and suspenseful in one singular location, but the balance of the script and great use of the location keeps it fresh for the full runtime.
I especially found the script to be very well done, particularly in the first half of the film. This is a unique story and one that is very enjoyable from start to finish. There is a great intersection between the real horror and darkness of being a coroner and the science behind that, as well as the supernatural horror elements that linger throughout the film. Neither one takes the spotlight or overpowers the film, and it feels nicely balanced between the two tones. The runtime is also short and sweet, which especially works for a film like this.
The performances overall are very solid, particularly from the two leads. Hirsch and Cox have great chemistry together, and makes it believable that they are father and son who have grown up in this dark industry together. We get some nice moments of family bonding between them that works, but they also do well in the dramatic and horror moments alongside that. All of the performances, even the smaller roles, work here and every character feels essential to the story.
There are certain storylines here that feel generic and overdone in films recently, but due to the way that they are written they feel genuine and well placed. Between the bonding between the father and son as well as the little romance highlighted alongside that, it can feel a bit forced in other films of this sort. It may not be the most important part of the film, but I do like how this film took some elements like that and actually made it work for the story.
As a horror film, there are a few jump scares to be had here. However, it feels mostly psychological in it's supernatural lore, and to me I ended up not being scared much by this film. It is unsettling and interesting to watch and analyse, but I was not creeped out or scared by this film. I do wish the film could have been bolder and gone for some more legit scares and horror moments to amplify the darkness of the story and the situation, particularly taking use of the setting and the props around.
I also felt that the second half was no where near as engaging as the first half, mainly due to how the information was starting to come together. It felt like the set up was so complex that it was hard to find a cohesive way to put it all together. However, I do particularly like how this film ended up concluding. It felt like a fitting end to the story, and it did leave me wanting to watch more or perhaps get a sequel.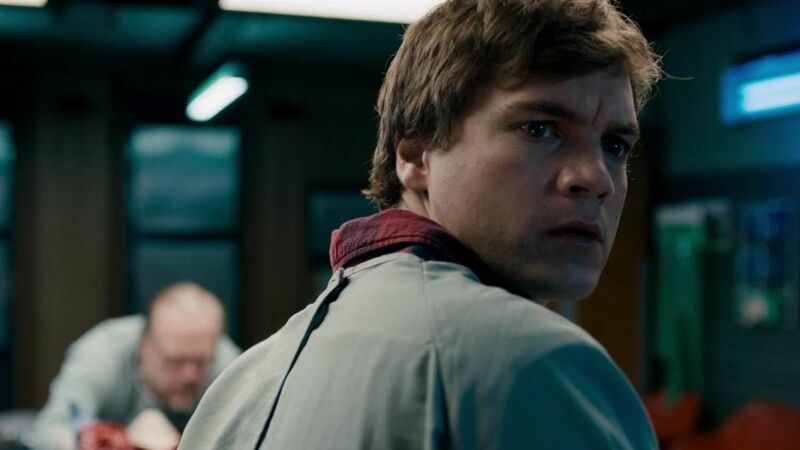 In terms of budget horror films, this one is solid. I enjoyed all of the performances, and I was entranced by the well-written set up. Whilst I feel it slips in the second half of the film and loses some of it's cleverness, this is still a unique and great concept for a horror film. I am glad that this was recommended to me, and I will be happy to recommend it to other people who have not seen it yet.
3.5/5

Have you checked out The Autopsy of Jane Doe? Did you enjoy it as much as I did? Let me know in the comments below and let's have a discussion below.