Film For Thought's Top Ten Films of 2019
It's that time of the year again where I rank the top ten films I have seen in 2019. This is my best year of film watching so far, watching over 75 films that released in 2019 and I hope to continue catching up on those that I missed one way or another and continually updating my list on Letterboxd.
DISCLAIMER: I live in the UK and as such, I will be only including films in this list that had their wide release in 2019. Not only does this mean that a certain film shown everywhere else in 2018 but here in 2019 on the list, but my favourite film I actually saw at cinemas this year (A Beautiful Day in the Neighborhood) will not count as it does not have a wide release until January 2020 here.
Here are my top ten films of 2019!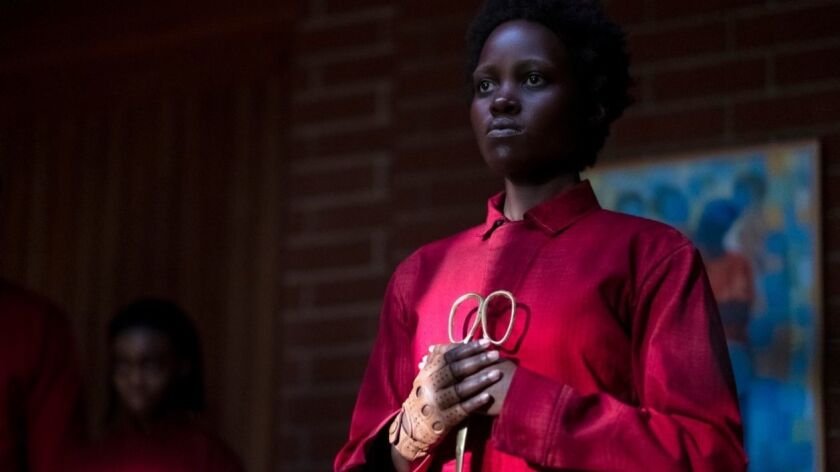 10. Toy Story 4
This was a genuine surprise for me as I was completely uninterested in the marketing of this film. However, I found this not only to be a delightful film from Pixar but also an important one in the Toy Story franchise.
9. Us
Jordan Peele does it again in what was the first really great film released in 2019. Whilst not as strong as his debut, Get Out, the horror elements are superb and Peele proves how strong of a filmmaker he really is.
8. The Farewell
A24's first entry into my list is a beautiful story with a voice as loud as Lulu Wang shining clearly. This film is a special story that can only be told by certain people, and everyone on this film does a brilliant job.
7. Blinded by the Light
In a film that gives me memories of 2016's Sing Street (one of my top ten films of all time!), Gurinder Chadha has a lot to say in this tribute to Bruce Springsteen and does so excellently, creating a strong narrative and voice that needs to be heard loud and clear.
6. The Irishman
Scorsese once again proves why the film community appreciates all the work that he does by directing another smash hit. The three main guys all give their best performances in decades in a film that continues to hit you hard through its three-and-a-half-hour runtime.
5. Ford v Ferrari
Not only is Ford v Ferrari one of the most technically strong films of the year, it is also one of the most entertaining with some incredible performances. Bale and Damon give some of their best performances in a film that is thrilling, even if you aren't a car fan.
4. Marriage Story
In the first five-star film of this list, Baumbach creates a piece that contains a balance of humour and drama in a situation that is uncomfortable but also engaging due to the subject matter. Driver and Johansson have to be great to sell a divorce story and they certainly exceed their expectations.
3. Eighth Grade
I had been highly anticipating this film after hearing everyone adore it back in 2018 and this poor film had to compete with Avengers: Endgame in the UK. Elsie Fisher is a star in the making here as Bo Burnham makes a film that not only needs to be seen, but taught and learnt from for the younger generation.
2. Avengers: Endgame
After enjoying but not truly loving Infinity War, I was worried that Endgame would not be able to stick it's landing. I did not need to worry at all because Endgame was incredibly satisfying from the opening shot to the closing moments. I have seen this film six times this year and it still holds up after the initial hype.
1. Joker
Yes, I have two comic book films in my top two of the year, but these were the films I ended up loving the most in 2019. Joker is exactly why I love movies such as Captain America: The Winter Soldier or Wonder Woman, they are comic book movies disguised around another darker genre, helping them tell more authentic and important stories and change the formula of a comic book film. Joker is thrilling from the first scene and builds that suspense gradually until the final shot.
What do you make of my list? Did you love or hate Joker and which film would you have in that top spot? Let me know your thoughts in the comments section and let's have a discussion.